OLM to PST Converter
A need to move mail from Mac Outlook to Windows Outlook
OLM to PST Converter Tool is developed with the algorithm which help users to convert OLM file in PST file format for better accessibility. With this OLM Converter application user can convert mailbox items data of OLM into PST file format. It can work for ANSI Code PST as well as Unicode PST File.
Convert OLM to PST

Mac OLM to PST Converter can simply convert files from Outlook Mac OLM to Windows Outlook PST including all the versions of it.
Split Outlook Mac PST

Afterwards Conversion of Outlook OLM to PST, this Split-PST facility will help to Split large PST files into small PST's keeping accuracy.
Migrate OLM to EML

Outlook Mac Exporter can also convert Mac Outlook OLM to EML files which further can be accessed on Entourage, Thunderbird etc.
Export OLM to MSG

Conversion of Mac Outlook OLM to MSG in addition can be done effortlessly through this functional OLM to PST Converter.
OS Compatibility
Windows 8, Win 7, Vista, 2003, XP & 2000
OLM to PST Converter

Rated:
4.8
/ 5 based on
127
customer reviews
Product description:
Advance Mode offered
for converting files from OLM File to PST with
different filter options.
Outlook Mac Exporter for the Need of Changing OS with Outlook Data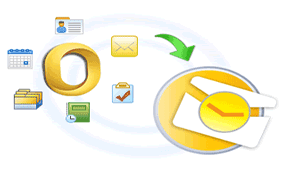 With so many vendors across the globe for everything, from something very small to large, how can we be satisfied ourselves with one Operating System till the end, when we know for sure that change is the only constant thing in the world. Isn't it? Addressing this change of Operating System from Mac to Windows, and thus, a change of email client from Mac Outlook to Windows Outlook, in return we have an OLM to PST converter for you that will help you to convert Outlook 2011 emails, convert Outlook 2011 contacts, and to convert Outlook 2011 calendars from OLM file of Mac Outlook to PST files of Windows Outlook.
Your Business Sometimes Depends on How Your Email System Is! This is true most of the times because email communication is the backbone of any business set up. Sometimes the email system in your enterprise defines the level of business you are getting. A good email system surely marks a good way of running your company. Outlook 2011 has several pitfalls, due to which many of you are seen drawn towards Microsoft Outlook. Owing to the vast benefit package offered by Outlook mail application, it is presumably better than Outlook 2011 in several aspects like easy usage, low installation cost and low maintenance charges etc.
Features & Services Offered by OLM Converter
Using Outlook Mac since long
Using Mac Outlook for all email needs
Want to switch from Mac to Windows
Want to use Outlook for Windows
An apt OLM to PST converter is must!
Retain hyperlinks while converting emails from Mac Outlook to PST Windows
Retain attachments while converting OLM emails to Outlook for Windows
Import OLM to Outlook 2010
Outlook 2011 for Mac Export to PST 2007
OLM to MS Outlook 2013
Outlook 2011 to Outlook 2002
Want to transport all email data
OLM Mails to PST Files conversion will be the ideal solution
Retain HTML formatting while Export Emails from OLM to PST
Outlook Mac Exporter is the same OLM PST converter that we are taking into consideration. This OLM file converter will address your need to Convert OLM File to PST. Using this FAST & high-speed OLM converter, you will be able to Convert Outlook OLM to PST in a matter of few minutes. Migrate more from Outlook 2011 OLM to PST in less time! For core competency & nucleus of excellence, get this excellent Outlook 2011 for Mac export to PST tool to convert Mac Outlook to Windows Outlook.
Working illustrated with a descriptive video of OLM to PST Converter working in all aspects.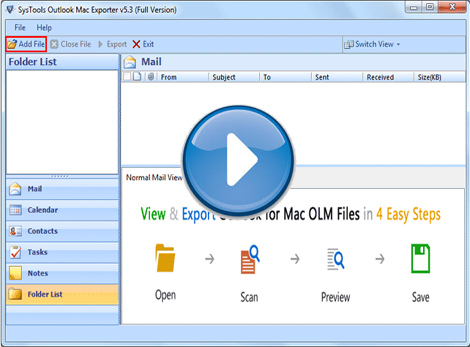 For sales query just email us at

and participate in live chat to get guide from our support staff by 24x7 about Outlook Mac to PST. Be ready to get the top class conversion result through.
Product Specification
---

More Helpful Tools
---

Convert Email items from OLM Format to MBOX Format.

---

Easy to save NSF Files as MBOX file format.

Free Demo Version
---

With the free download, user can be benefitial in acquiring knowledge about the conversion process from OLM File to PST for first 25 emails.